WonderWorks Branson Careers
What Is WonderWorks?
WonderWorks, a science focused indoor amusement park, combines education and entertainment. With over 100 hands-on exhibits – there is something unique and challenging for all ages. Feel the power of 71mph hurricane–force winds in the Hurricane Shack. Make huge, life–sized bubbles in the Bubble Lab. Get the NASA treatment in our Astronaut Training Gyro and experience zero gravity. Nail it by lying on the death–defying Bed of Nails.
Why Work For Us?
WonderWorks team culture can best be outlined in the word WONDER! We live with WONDER. We work by WONDER. We treat each other with WONDER. We are WONDER.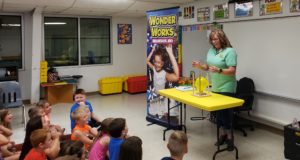 WonderWorks Branson turns fun UPSIDE DOWN and creates lasting memories for guests of all ages! Our guest's stories and experiences at WonderWorks include YOU. We want our guests to have WONDERful stories.
We want YOUR work experience at WonderWorks to be a positive chapter in your life's story.
Your Benefits Would Include:
Medical insurance and dental & vision coverage options!
Paid holidays!
Paid time off!
401-K w/company match!
Weekly paychecks on Friday!
Great discounts in our cafe!
Please click to see our current job openings and let us be part of your story!