THE BRANSON EXPERIENCE

The Springfield plateau, which includes the city of Branson, is part of the five physiographic sub-regions of the OZARKS. Branson and it's main waterway, Lake Taneycomo, have a long history of tourism as fishing and boating, one of Branson's #1 recreational actives is the lifeblood of the city and music is the heartbeat. Join us for a Branson Experience and learn about the area eco-system and what makes Branson and the OZARKS such a special part of the United States!
The dynamic area of the OZARKS and Branson in particular have shaped a culture rich in fishin' and music. Learn about the Shepherd of the Hills, indigenous Native American tribes, the history of musical theater and music, current pop-culture and more!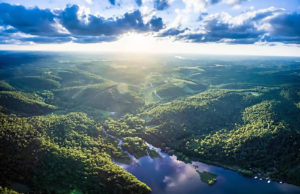 "They often would stroll
Through th woods, hand in hands
He'd thrill her with stories
Of far away lands
They laughed an' they loved
As they whiled away th hours
He won th true heart
Of th sweet wildwood flower"
As sung by John Mullins, Springfield, Missouri on May 22, 1960

ROUTE 66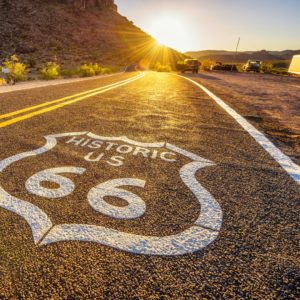 Completing a 2,448-mile long highway in the 1920s involved ingenious feats of engineering. Route 66 got its start at a meeting at Springfield, Missouri's Colonial Hotel which would cement in history Springfield as the birthplace of Route 66. The "Father of Route 66," Cyrus Avery, was heavily involved, from naming the iconic highway to creating the U.S. Highway 66 Association to pave and promote the highway. Developed to connect Chicago to Los Angeles, Route 66 provided the traveler with a one-of-a-kind driving experience with must see road stop attractions like the first fast-food drive-through window at Red's Giant Hamburg in Springfield and many more pieces of preserved Americana along the way. Let the top down in your Chevrolet Corvette, blast "Get Your Kicks On Route 66," and take a journey along the "Mother Road" throughout WonderWorks!
What is the state fish of Missouri? What endangered fish is native to the OZARKS? Explore all that is Branson and the OZARKS in the Branson Experience!