ELEMENTS, EARTH & LIFE
From animals to topography, WonderWorks Branson allows you to explore the world around you! Touch electricity, create a landscape with rivers and mountains, learn about prehistoric dinosaurs and more!
GOOGLE EARTH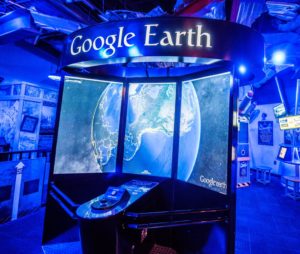 Google Earth is a virtual globe and map that gives you the opportunity to travel anywhere you want within a matter of seconds! Explore different countries and continents viewing satellite imagery, terrain, structures, and more. See how quickly you can find your home or school!
DIG-IT!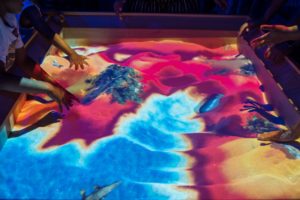 This interactive sandbox lets you be the creator of your own landscape. Dig ocean trenches, build Jurassic mountains or create safari flatlands. You have the power! This is all possible through augmented reality. While you interact with the sand in the real-world, computer-generated sensors cause the elements to react to what you are doing.